Can You Guess These Shih Tzu Mix Breed Quiz | 30 Q
Shih Tzu's meaning means little lion, but there is nothing dangerous about this dog breed. This breed is more of a lover than a hunter. Shih Tzu is bred to be companions, and they are happy, affectionate, and outgoing dog breed will keep following you throughout your home. Shih Tzu has been lap dogs since ancient times even the emperors used to have them on their laps. In recent times, people have started using this dog breed for different reasons, such as agility, obedience, rally competitions, and dog sports. Shih Tzu makes a lovely family pet and goes well with other pets and children. The children have to be trained to play with this small dog breed gently. If you are looking for a dog breed that will be your couch buddy and give you love of epic proportions, this is the perfect dog breed.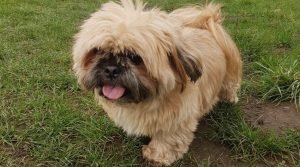 Shih Tzu is also crossbred with many other breeds, and the experiment has given birth to a variety of Shih Tzu mix breeds. Some are big where some are medium and small, and some are unusual, but one thing common in them is the cuteness of these breeds through the roof.
We have made a Shih Tzu quiz where you have to check the photo and guess the crossbreed of Shih Tzu. If you think you know a lot about Shih Tzu or want to learn more about the small dog breed.
Play our Shih Tzu 
quiz
, see how much you score, and share your results with your friends and other Shih Tzu lovers.
No of Questions: 30
Difficulty Level: Medium
Rules: This is a mode where players can continue to the very end of the quiz even in case of an incorrect answer at the end of the quiz the user will see how many answers he has answered right/wrong.